Friends Of Mendham School Association Noticeboard
We are pleased to share our Friends information and events with you below.
FOMSA are very excited to announce that we have a new webpage with all our news and updates.
As we have several things on the go for Christmas, we thought we would send a reminder of all different ways you can help with fundraising for the school:
CHRISTMAS GIFTS
We have fantastic glass chopping boards and glass mugs for sale, personalised with any digital photo or picture:
Mugs £10 each
Chopping Boards A4 (approx.) £15 each
Chopping Boards A3 (approx.) £20 each
Please email foxontherocks@yahoo.com with your order and images by Monday 30th Nov.
TOY SALE
We have received a super donation of a big bag of brand new unopened toys! This has come from a very generous family within the school. We now have a sale of these items on the Mendham Parents Facebook page www.facebook.com/groups/2342731949384904 . Please take a look and grab some bargains for Christmas presents!
BIG PTA RAFFLE
A huge thank you to everyone who has already bought a raffle ticket. There is still time to buy a £3 ticket, which enters you into 12 draws during December. You could win £5000 and raise lots of money for FOMSA at the same time! Just go to www.bigptaraffle.co.uk and search for "Mendham Primary School" as your PTA.
HELP OUT WHEN YOU SHOP ONLINE
You can also help out without spending any extra money!
Everytime you shop on Amazon please do it through www.smile.amazon.co.uk. If you set up "The Friends of Mendham School Association" as your preferred charity, Amazon donates a percentage of every purchase you make.
Please also sign up to www.easyfundraising.org.uk and make "Mendham Primary School, Harleston" your cause. There are hundreds of online retailers who donate everytime you make a purchase. If you get the easyfundraising reminder on Google Chrome extensions, it will give you a prompt on the relevant websites.
You helped raise a whopping £2000 in December 2019. This year we have made £200 since September. Thanks to everyone who has bought Christmas cards and donated in any way over the last few months, it has really helped keep us ticking over. We are doing our very best to find ways of fundraising for the school but this year has been a massive challenge and we know everyone is feeling the strain. Anyway in which you can help is very much appreciated.
We are really pleased to say we are still funding some wonderful festive things this term, to make sure that the children don't miss out on their Christmas traditions. These include a beautiful tree, the turkey for Christmas dinner and some special Santa gifts. We are continuing to work hard a save for the ultimate goal of play equipment for the school field, including applying for lots of grants, so fingers crossed.
We wish everyone a safe and happy Christmas, roll on 2021 !!!
Best wishes from FOMSA x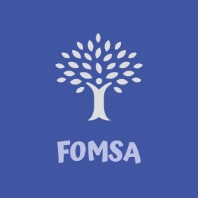 Friends of Mendham School Association Website
Double Click To Change The Link